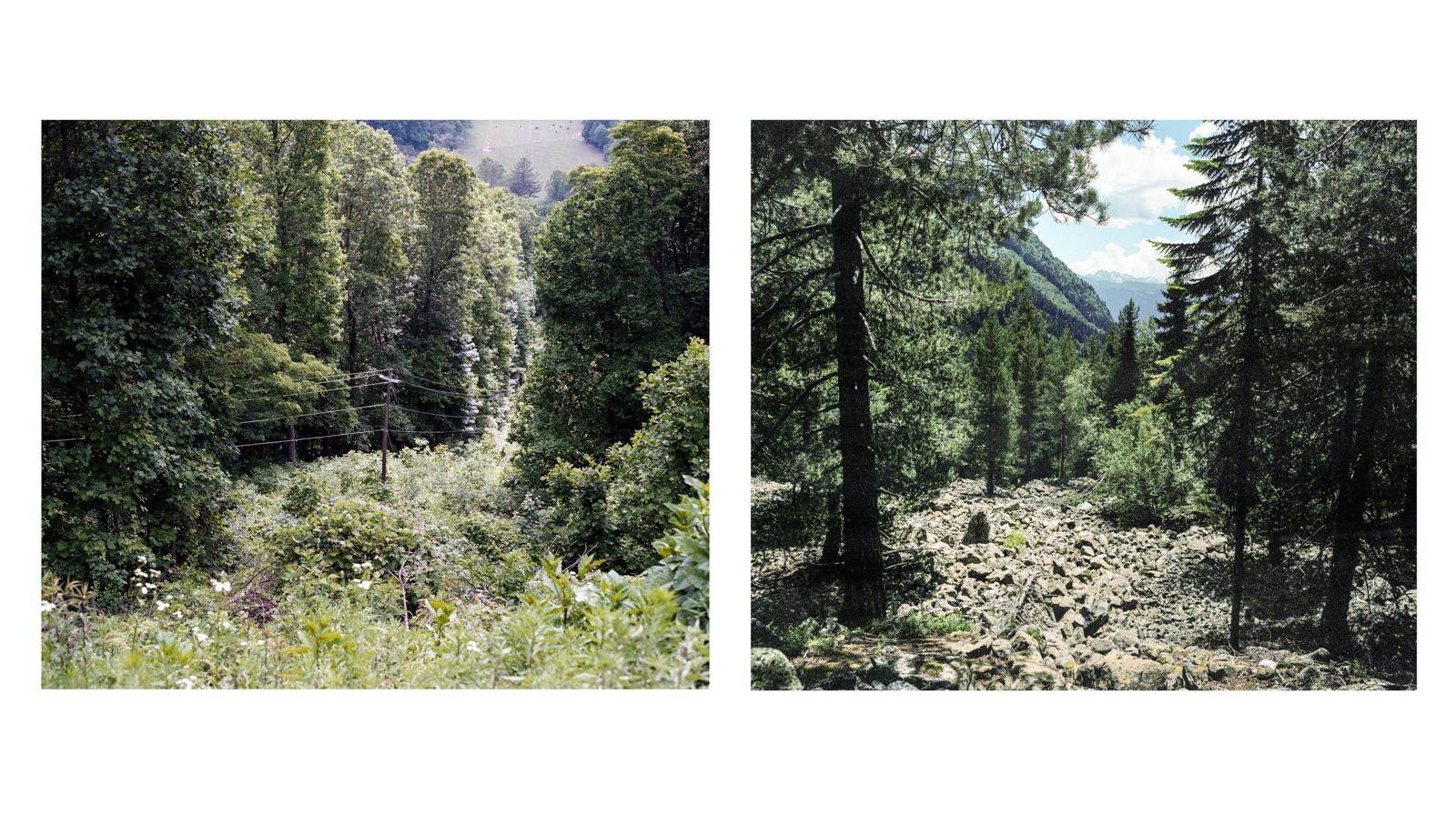 Georgia Georgia is a photographic typology and an examination of links between two different geographic regions. The Eastern European nation-state and former Soviet country – Georgia, photographed by Yanina Shevchenko and the American state – Georgia, photographed by Kyler Zeleny were chosen based on word-play as two supposedly different places bound by a tenuous connection— their name.
The collaboration worked so that each photographer would influence the other's visual work. Shevchenko was the first to photograph. She was directed by Zeleny to create images around three broad categories: people, landscape and the human built environment. This was done to create a small measure of influence in Shevchenko's work, which would then dictate what Zeleny shot when in Georgia, USA. Using Shevchenko's images as a base, Zeleny playfully builds upon the original images, finding similar subjects and 'poetic connections'. For instance, the phrase 'in the shadow of the mountain' became a theme which challenged Zeleny to not only seek out connecting imagery but also to shoot in a style reminiscent of Shevchenko. After each project was completed, a selection of images were compiled into a single narrative of a unified place not known to physically exist.
The photographers have chosen not to perpetuate stereotypes that reinforce what they have known about their respective Georgias, but have decided to be open to a different way of seeing the people and places they interacted with. They didn't intend to depict them solely as 'the same' or 'the other'. Instead the images are presented as a set of diptychs that capture the very obvious and apparent differences as well as the unexpected similarities.