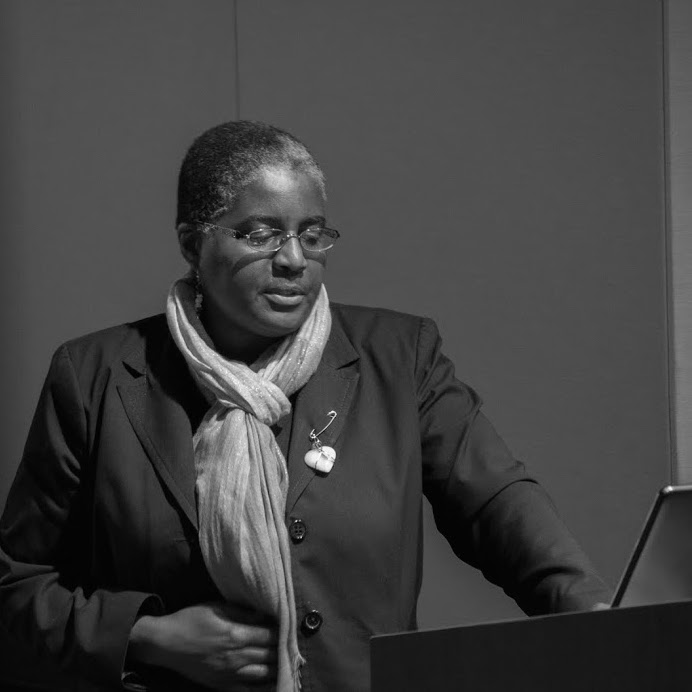 Dr. Natalie Byfield is an associate professor in the Department of Sociology and Anthropology at St. John's University in Queens, New York. She has taught in the fields of sociology and media studies.
Byfield researches race, gender, and class inequalities particularly as they impact the lives of black women and men in the United States. Much of this research is performed at the intersection of media's role in society as a way to unearth social phenomena that indicate the role of media (or not) in the construction and reproduction of elements of our culture, specifically our social structure. She focuses her attention on individual/subjective lived experiences as a way to examine how people from varying class/race/gendered backgrounds interact with or create media systems to make sense of their world. Her recent book Savage Portrayals: Race, Media, and the Central Park Jogger Story uses her own subjective experiences as a lead reporter on the Central Park jogger case for the New York Daily News to examine the relationship between the mainstream media coverage of the jogger's sexual assault and the wrongful convictions of five black and Latino teens. Her focus on subjective lived experiences provides the foundation for her to build methodological work outside the traditional meta-narratives of qualitative and quantitative research and investigate other ways of knowing, i.e. other epistemologies.
Here are Natalie's first five...